Young perspectives for Sustainable Development in Europe and the Caucasus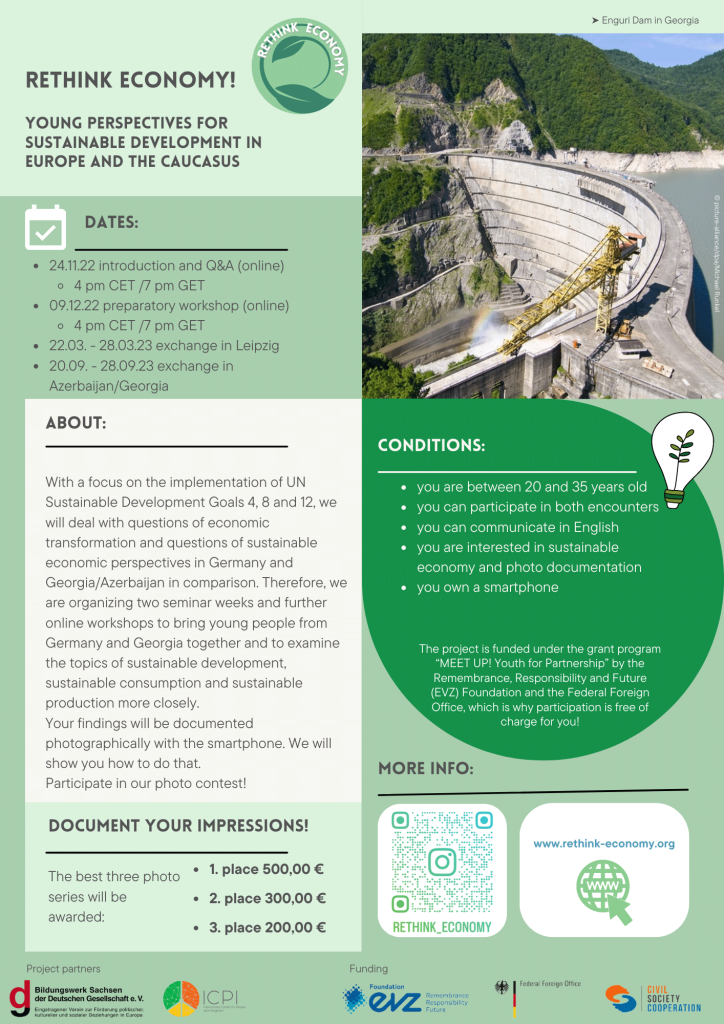 Welcome! On this website you will find information about the background of our binational sustainability project, the conditions of participation and everything you need to know about two seminar weeks in Leipzig and in Baku & Tbilisi.
This project serves as a platform for young people to meet and exchange ideas. We want to further explore how the UN Sustainable Development Goals on quality education, sustainable economic growth and responsible consumption and production are implemented in Germany and countries in the Caucasus in comparison.

For this purpose, we are organizing 2 exclusive seminar weeks: In March 2023 (in Leipzig) as well as in September 2023 (in Baku/Azerbaijan and Tbilisi/Georgia) for a total of 20 people. Participation in this program is fully funded and involves exciting impressions into the world of economy and its sustainability perspectives of these two largely different regions.
Impression of the seminar week in Leipzig from 22th to 28th March, 2023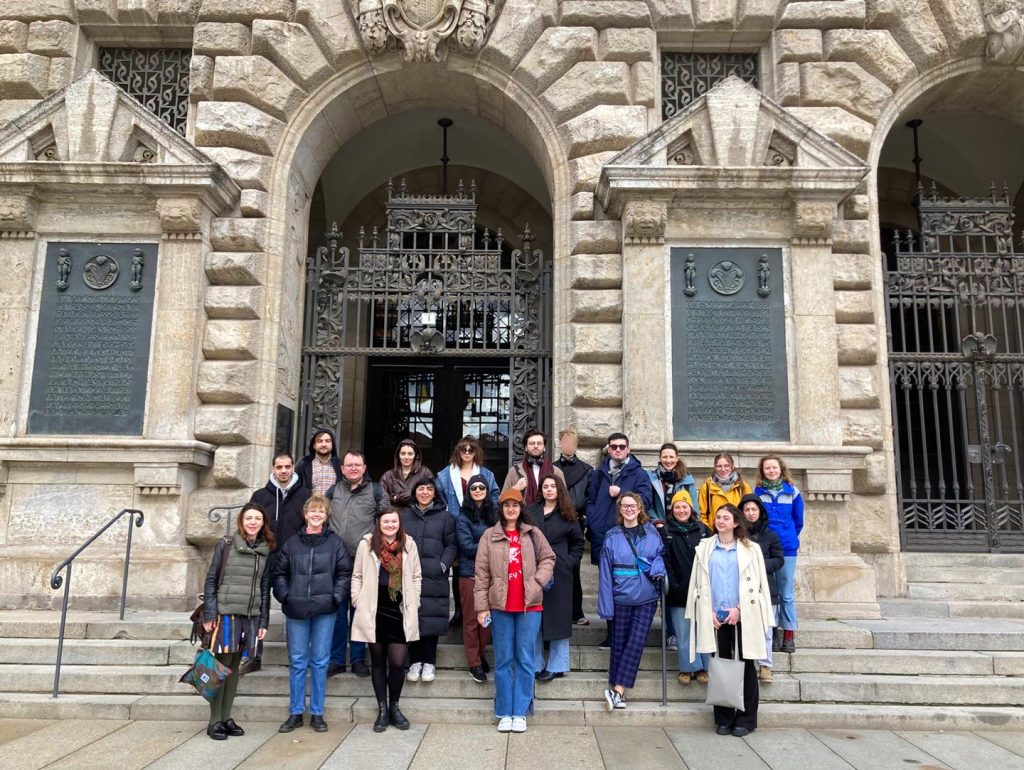 Another part of the exchange is a photo contest in which the first place of the submitted photo series will be awarded with 500,00 EUR.
All important information about the contest and our program can be found in our menu and on our Instagram channel.
Program details and important information: